[ Join Free! ]
(No Spam mail)


<<

|

>>
Submission Name: The Actor

--------------------------------------------------------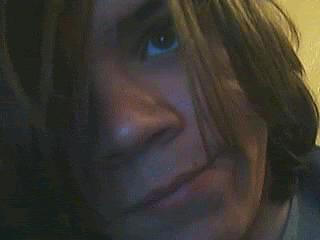 | | |
| --- | --- |
| Author: | riverseo |
| ASL Info: | 18/Male/Belfast |
| Elite Ratio: | 4.17 - 24/34/13 |
| Words: | 363 |

| | |
| --- | --- |
| Class/Type: | Poetry/Serious |
| Total Views: | 951 |
| Average Vote: | No vote yet. |
| Bytes: | 2363 |
Description:
This is how i used to consider myself i think an actor on life's stage, never really being myself, now im a bit more me, but at times i can easily return to the act...enjoy..
The Actor

-------------------------------------------




*Host*

Good evening ladies and gentlemen
You are about to witness
A remarkable sight from a most gifted actor
Who gives a wondrous, virtuoso performance
Of a little known play called Life.
My dear friends I sincerely hope you enjoy it.

*Curtains Open*

Purple velvet pulls aside to thunderous applause
The actor now stands before them
Graciously accepting their drooling smiles
At every one of his utterances.

His plastic expressions are his weapon of choice
Presenting an empty vessel for all to see
The audience know so little about
What goes on beyond what will be his death mask.

Playing a cameo act in your own life
Is so easy an actor finds
He struts and bellows in his assorted costumes,
So many styles he has to choose from
But he can never find his own
The only role left for him is
The battered old cripple forgotten
In the memoirs of the theatre.

How little do the audience know
How close to Macbeth he has become
A flawed character, not ambitious enough
'Too full of the milk of human kindness'
Too succeed in an insane world.

We all know how Macbeth ended
His devils let loose to torment his soul
Devils his lady could not control.
The king is dead.

A role this actor has played too often
His life lost in the mix of so
Many contradicting parts, good and bad
Embattle a weary mind.

Daily existence is his job
Bored with the performance
But trapped in a box of his own making
Compacting his soul away for storage
Maybe to use as the occasional prop,
Wheeled out for all too brief scenes.

No intervals for brief flourishes of love
No break for fun and games
No love for being him.

The actor bows one last time
Taking in the calls of bravo
As he heads towards his lonely room.

*Curtains close as Host returns*

My dear fellows I'm sure
You will quite agree
That was a marvellous show.



They leave and no one
Hears the weeping in the dark.






Submitted on 2005-01-04 15:14:21 Terms of Service / Copyright Rules
Submissions: [ Previous ] [ Next ]
1: >_<
2: I dunno...
3: meh!
4: Pretty cool
5: Wow!


||| Comments |||


40504


Be kind, take a few minutes to review the hard work of others <3
It means a lot to them, as it does to you.
Pressure written by hybridsongwrite
Fathoms of the Lullaby Sea written by HisNameIsNoMore
Push written by JanePlane
Unfortunate Reality written by TeslaKoyal
Hopelessly Blind written by ForgottenGraves
Bee Keeper written by endlessgame23
Once Again written by krs3332003
Trails written by Daniel Barlow
To the King written by HisNameIsNoMore
Ten Poems written by Wolfwatching
102.3 written by rev.jpfadeproof
Be Free written by hybridsongwrite
The Song on Your Guitar written by SavedDragon
To written by SavedDragon
Love Can Be... written by HAVENSMITH92
It's been a while written by Sharati_hottie
Wasps written by Wolfwatching
cleverly shunned written by CrypticBard
Deaf Dumb and Blind is no excuse written by poetotoe
It's Night Now written by RisingSon
Incubus written by monad
Linger written by saartha
Cage written by distortedcloud
In the Mouth of Elysium written by HisNameIsNoMore
Date night written by expiring_touch
Sunset written by rev.jpfadeproof
Wish written by Daniel Barlow
Skin of Fables written by ShadowParadox
One Thing written by Wolfwatching
You Make Me speechless written by elephantasia