[ Join Free! ]
(No Spam mail)


<<

|

>>
Submission Name: No Direction, Get a Cab

--------------------------------------------------------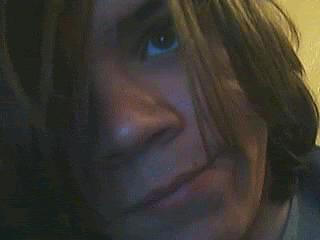 | | |
| --- | --- |
| Author: | riverseo |
| ASL Info: | 18/Male/Belfast |
| Elite Ratio: | 4.17 - 24/34/13 |
| Words: | 100 |

| | |
| --- | --- |
| Class/Type: | Poetry/Serious |
| Total Views: | 796 |
| Average Vote: | No vote yet. |
| Bytes: | 699 |
Description:
I always thought this wa sone of my stupid poems, but it has grown on me a lot...to me its about being fed up with parts of life..and feeling our the only one who is fed up with it..
No Direction, Get a Cab

-------------------------------------------




Sitting on a drab grey seat
Staring through hazy glass
At all the people I could meet
Answers I could seek at Mass

The world drifts lazily by me
Huddled in my charcoal jacket
Guideless sailor lost at sea
Carrying an empty packet

The driver chatters on
Oblivious to my void mind
My passion with time gone
Boredom with the daily grind

People traverse the street
Walking along absently
Without world weary feet
That move on stupidly

Life has no direction
No greater shining goal
Just to make a correction
To someone else's soul.






Submitted on 2005-01-06 04:24:53 Terms of Service / Copyright Rules
Submissions: [ Previous ] [ Next ]
1: >_<
2: I dunno...
3: meh!
4: Pretty cool
5: Wow!


||| Comments |||


40759


Be kind, take a few minutes to review the hard work of others <3
It means a lot to them, as it does to you.
Fathoms of the Lullaby Sea written by HisNameIsNoMore
What happens written by Wolfwatching
Life changes in a moment written by Ramneet
Linger written by saartha
Red Barn written by rev.jpfadeproof
One Thing written by Wolfwatching
The Promise written by annie0888
Hollow Points written by RequiemOfDreams
The Song on Your Guitar written by SavedDragon
Our Cinder Crisis written by SavedDragon
It's Night Now written by RisingSon
I will call out your name written by RisingSon
Incubus written by monad
Treasure Chest written by PieceOfCake
Summer written by layDsayD
Once Again written by krs3332003
Be Free written by hybridsongwrite
In My Head written by faideddarkness
Push written by JanePlane
A Sonnet for Nina written by SavedDragon
Sunset written by rev.jpfadeproof
Skin of Fables written by ShadowParadox
Devils in the Details written by endlessgame23
Wavelength written by saartha
Transparent written by Daniel Barlow
Song written by Daniel Barlow
new moon written by CrypticBard
To the King written by HisNameIsNoMore
To Glow written by krs3332003
Summer Nights written by ollie_wicked