[ Join Free! ]
(No Spam mail)


<<

|

>>
Submission Name: The Portrait and The Artist

--------------------------------------------------------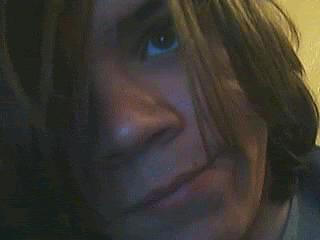 | | |
| --- | --- |
| Author: | riverseo |
| ASL Info: | 18/Male/Belfast |
| Elite Ratio: | 4.17 - 24/34/13 |
| Words: | 166 |

| | |
| --- | --- |
| Class/Type: | Poetry/Death |
| Total Views: | 965 |
| Average Vote: | No vote yet. |
| Bytes: | 1138 |
Description:
The working title of this was the last line, Nothing lasts forever and the whole portrait thing was just an image i was using in the poem, amongst others...but it then became the poem as such, im not sure i like my ending much though, the rest i really like...ahh the portrait takes pecedence to the artist in my title because it lives on you could say where well you will see for yourself what happens to the artist..
The Portrait and The Artist

-------------------------------------------




Happiness colours the vision
Filling in the blanks of the portrait
Of a smiling young woman.
Trapped within a period piece
Never to fade or grow old
How wonderful that must be
The fountain of eternal youth
In the background of the artists mind
With forever red apple orchards.
The woman's white plain dress
Embroidered with pink thread
Will never be stained,
Her smile will never wither
Into a winter of discontent.
Her cheeks will never gain a deathly pallor.

But sadly the portrait will never be complete.

The artist is long dead
A decaying corpse lying in bed,
No one ever knew him,
Except his lady love
The portrait he will never finish
Of one who he had gazed at
Across the Sunday Market.
The painting now rots
With damp from a leaking roof
Which led to the pneumonia
Of the sleeping visionary.

No eternal youth
No eternal dream
Except the cold hard facts of death
As nothing lasts forever.






Submitted on 2005-01-06 04:30:12 Terms of Service / Copyright Rules
Submissions: [ Previous ] [ Next ]
1: >_<
2: I dunno...
3: meh!
4: Pretty cool
5: Wow!


||| Comments |||


40760


Be kind, take a few minutes to review the hard work of others <3
It means a lot to them, as it does to you.
In My Head written by faideddarkness
Life changes in a moment written by Ramneet
Transparent written by Daniel Barlow
Unfortunate Reality written by TeslaKoyal
cleverly shunned written by CrypticBard
Devils in the Details written by endlessgame23
102.3 written by rev.jpfadeproof
Bee Keeper written by endlessgame23
You Make Me speechless written by elephantasia
Summer Nights written by ollie_wicked
Wish written by Daniel Barlow
Our Cinder Crisis written by SavedDragon
One Thing written by Wolfwatching
Incubus written by monad
Pain, an elixir. written by Ramneet
Linger written by saartha
Push written by JanePlane
Wasps written by Wolfwatching
Fathoms of the Lullaby Sea written by HisNameIsNoMore
Bond written by saartha
Skin of Fables written by ShadowParadox
untitled written by Chelebel
Trails written by Daniel Barlow
Date night written by expiring_touch
To Glow written by krs3332003
Be Free written by hybridsongwrite
The Promise written by annie0888
It's Night Now written by RisingSon
Once Again written by krs3332003
To the King written by HisNameIsNoMore