[ Join Free! ]
(No Spam mail)


<<

|

>>
Submission Name: Random People

--------------------------------------------------------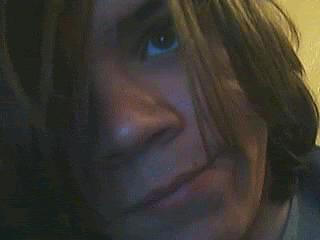 | | |
| --- | --- |
| Author: | riverseo |
| ASL Info: | 18/Male/Belfast |
| Elite Ratio: | 4.17 - 24/34/13 |
| Words: | 166 |

| | |
| --- | --- |
| Class/Type: | Poetry/Serious |
| Total Views: | 721 |
| Average Vote: | No vote yet. |
| Bytes: | 1011 |
Description:
Just a thought that has often occurred to me, what are other people doing and what are they thinking, its not just you in this worl, there's millions of others you will never know...
Random People

-------------------------------------------




Random people you see on the street
Faces you may never know
May never happen to greet
The faces of the happy, sad and mad
And those who God is about to meet

The thoughts of the human race
The tears of the many millions
That fall from every single face
Do you really want to know
What is beneath the surface?

Can you hear them weep alone?
Laugh together heartily
Or see them being cut to the bone
By other random people
You have never known.

Do you wonder are we the same?
The blur of bodies you go past.
Who could assign to you the blame
If you ignore those souls, we all do
As we commute on life's train

Can you think of so many, is it feasible
To care for them all, maybe if you
Look down from the church steeple
You can ask yourself what is the difference
Between you, me and all those random people






Submitted on 2005-01-12 22:12:56 Terms of Service / Copyright Rules
Submissions: [ Previous ] [ Next ]
1: >_<
2: I dunno...
3: meh!
4: Pretty cool
5: Wow!


||| Comments |||


41851


Be kind, take a few minutes to review the hard work of others <3
It means a lot to them, as it does to you.
Carry written by saartha
4th Season of Vivaldi written by HisNameIsNoMore
AI written by poetotoe
untitled written by ShyOne
Supernatural Cowboy Sleuth (5) written by endlessgame23
Summer written by layDsayD
Devils in the Details written by endlessgame23
Alone in the Crowd written by SavedDragon
written by Daniel Barlow
Sunset written by rev.jpfadeproof
True Death written by layDsayD
Once Again written by krs3332003
PEARL (Exclusive Poem) 10th Anniversary... written by Cordell
written by Daniel Barlow
Push written by JanePlane
Fasade written by jackz
Your Lover written by Cordell
the living moment written by ShyOne
Every..... written by jackz
Etiquette written by saartha
Physician, Heal Thyself written by WriteSomething
Dashboard Light written by layDsayD
I Do, I Do written by poetotoe
Whiteout written by layDsayD
written by Daniel Barlow
Or are we written in the sand? written by Chelebel
Bee Keeper written by endlessgame23
written by Daniel Barlow
Waiting written by Daniel Barlow
Sleep Talk written by Queen_of_spades