[ Join Free! ]
(No Spam mail)


<<

|

>>
Submission Name: ignis fatuus

--------------------------------------------------------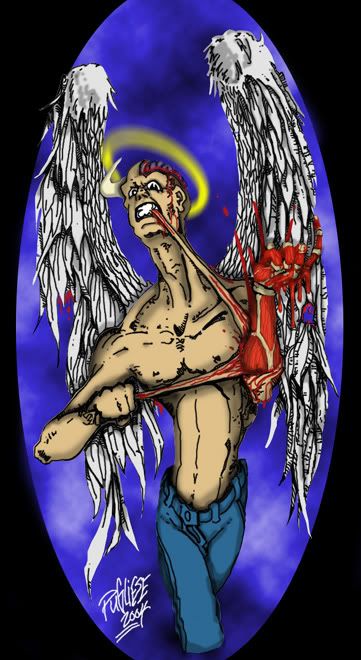 | | |
| --- | --- |
| Author: | His Assholiness |
| ASL Info: | 35/M/Tampa, FL |
| Elite Ratio: | 5.06 - 104/90/23 |
| Words: | 85 |

| | |
| --- | --- |
| Class/Type: | Poetry/Venting |
| Total Views: | 1473 |
| Average Vote: | No vote yet. |
| Bytes: | 648 |
Description:
Just thinking about my ex-wife and her inability to perceive through her own falsehoods aftrer telling them for so long.
ignis fatuus

-------------------------------------------




Their eyes try to follow
the leaden victim, thee
Your desire to be Diana
crushed under other's responsibility
you've weaved such a
gorgeous tapestry, oh my
Arachne, that it snares you
as well
Jannus, one can not tell
Which face that speaks through
long believed fabrication
Obfuscated documentado
of inquisitions long laid rest
Dirt before swines, ants
in your ointments
Easy for thee to condemn
from your illusory heights
built from the broken spines
of those who cared
ignis fatuus et dominatio rectus





Submitted on 2005-04-06 08:22:40 Terms of Service / Copyright Rules
Submissions: [ Previous ] [ Next ]
1: >_<
2: I dunno...
3: meh!
4: Pretty cool
5: Wow!


||| Comments |||


53292


Be kind, take a few minutes to review the hard work of others <3
It means a lot to them, as it does to you.