[ Join Free! ]
(No Spam mail)


<<

|

>>
Submission Name: butterfly waltz

--------------------------------------------------------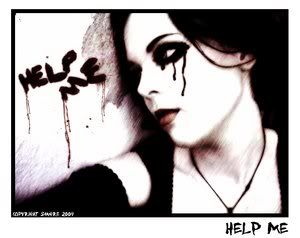 | | |
| --- | --- |
| Author: | wilted_ |
| ASL Info: | 20/f/singapore |
| Elite Ratio: | 5.22 - 138/110/29 |
| Words: | 82 |

| | |
| --- | --- |
| Class/Type: | Poetry/Longing |
| Total Views: | 1120 |
| Average Vote: | No vote yet. |
| Bytes: | 535 |
Description:
just a random piece I wrote in a phase of longing for someone.
comments, anyone?
butterfly waltz

-------------------------------------------




it was a fleeting moment,
and now I beg its return.
like the spring that scarcely embrace its adrift state,
at once yearning to settle in the
depths of winter.

you will never see it the way I do.
far-away me, barely touching the near you.
did you not witness the butterfly waltz,
whose dance linger
amongst dried leaves veined with creased memories?

I alone did.
but flawed the beauty of the spectacle will be,
with the absence of you.





Submitted on 2005-04-06 10:56:56 Terms of Service / Copyright Rules
Submissions: [ Previous ] [ Next ]
1: >_<
2: I dunno...
3: meh!
4: Pretty cool
5: Wow!


||| Comments |||


53306


Be kind, take a few minutes to review the hard work of others <3
It means a lot to them, as it does to you.