[ Join Free! ]
(No Spam mail)


<<

|

>>
Submission Name: Maybe an impossibility

--------------------------------------------------------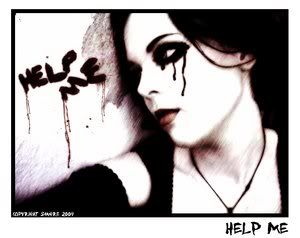 | | |
| --- | --- |
| Author: | wilted_ |
| ASL Info: | 20/f/singapore |
| Elite Ratio: | 5.22 - 138/110/29 |
| Words: | 142 |

| | |
| --- | --- |
| Class/Type: | Poetry/Misc |
| Total Views: | 1017 |
| Average Vote: | No vote yet. |
| Bytes: | 1205 |
Description:
I had no idea where this was coming from.

jus happened to scribble it down at work today. interpret it any way you wish because really, I know it's rambled and vague..


Maybe an impossibility

-------------------------------------------




there is not a word I comprehend -
you belong to the characters
of a literary storyline
I cannot decipher
beyond the context of
misinterpretation.

sieving through the pages,
I map out lines of irrelevance
within the
blueprint
of your mindscape -

random gestures
of goodbyes;
shuffling between
hyperbolic acts of
affection.

coy moves
betray
signs of brief
committment.

the cloth you wring
into a twisted
graphic representation of
your mangled heart -
at once
callous
and
destitute.

and was it the desire for
ordinariness in common placing
that you hide behind
the veil of
novel adoration?

maybe it isn't so -

could I have
disentangled the knots
of the once
ruined puzzle
of this literary storyline?

your intrigue strangeness
subsides
into a known
familiarity.

silence became
our conversation of
many words.






Submitted on 2005-04-23 08:01:07 Terms of Service / Copyright Rules
Submissions: [ Previous ] [ Next ]
1: >_<
2: I dunno...
3: meh!
4: Pretty cool
5: Wow!


||| Comments |||


55822


Be kind, take a few minutes to review the hard work of others <3
It means a lot to them, as it does to you.