[ Join Free! ]
(No Spam mail)


<<

|

>>
Submission Name: Coal and Crystal Eyes

--------------------------------------------------------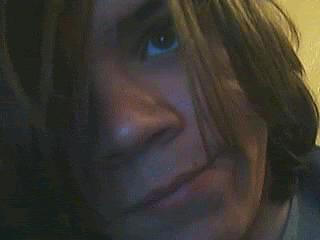 | | |
| --- | --- |
| Author: | riverseo |
| ASL Info: | 18/Male/Belfast |
| Elite Ratio: | 4.17 - 24/34/13 |
| Words: | 106 |

| | |
| --- | --- |
| Class/Type: | Poetry/Serious |
| Total Views: | 802 |
| Average Vote: | No vote yet. |
| Bytes: | 727 |
Description:
I'm not entirely sure of what to make of this poem myself...its about how clearly (or how unclearly) we view things in life..i suppose its led to quite a confused poem..very little is crystal clear, and we only ever hear half truths at times....ahh well again some thoughts would be appreciated whether it be criticism or just general thoughts on what the poem means.....hope you enjoy :)
Coal and Crystal Eyes

-------------------------------------------




Bells tolling on sunshiny days
Uninvited night descends on bright pleasures
Taking little steps and little measures
To avoid dark paths that stalk in the light
Dead embers that burn hazily in coal eyes

Home truths extinct in explosive lies
Right and left given as directionless directions
Spotting ash in frozen time's imperfections
The nuances of a blank stare
Reflected in a mirror seen by crystal eyes

The burnt out torch in the fog
Pale drops trickle down desperate brows
Heated debate and confused illogical rows
Mists choke the clear blue sky
Opaque, obscure is the meaning of life beyond our eyes.






Submitted on 2005-05-19 07:34:42 Terms of Service / Copyright Rules
Submissions: [ Previous ] [ Next ]
1: >_<
2: I dunno...
3: meh!
4: Pretty cool
5: Wow!


||| Comments |||


59541


Be kind, take a few minutes to review the hard work of others <3
It means a lot to them, as it does to you.
Pressure written by hybridsongwrite
Summer Nights written by ollie_wicked
Unfortunate Reality written by TeslaKoyal
Skin of Fables written by ShadowParadox
Love Can Be... written by HAVENSMITH92
In My Head written by faideddarkness
102.3 written by rev.jpfadeproof
cleverly shunned written by CrypticBard
Break Up written by WriteSomething
What happens written by Wolfwatching
Devils in the Details written by endlessgame23
Red Barn written by rev.jpfadeproof
Treasure Chest written by PieceOfCake
To the King written by HisNameIsNoMore
I will call out your name written by RisingSon
Munyonyo written by expiring_touch
Deaf Dumb and Blind is no excuse written by poetotoe
It's Night Now written by RisingSon
Wasps written by Wolfwatching
Be Free written by hybridsongwrite
Giving written by jjd
One Thing written by Wolfwatching
Incubus written by monad
A Sonnet for Nina written by SavedDragon
new moon written by CrypticBard
In the Mouth of Elysium written by HisNameIsNoMore
Wavelength written by saartha
4th Season of Vivaldi written by HisNameIsNoMore
The Promise written by annie0888
Our Cinder Crisis written by SavedDragon