[ Join Free! ]
(No Spam mail)


<<

|

>>
Submission Name: One Last Kiss Before You Go

--------------------------------------------------------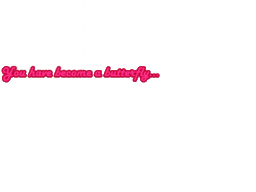 | | |
| --- | --- |
| Author: | Phoenix2004 |
| ASL Info: | 17/Female/MA |
| Elite Ratio: | 5.69 - 695/470/103 |
| Words: | 174 |

| | |
| --- | --- |
| Class/Type: | Poetry/Longing |
| Total Views: | 1753 |
| Average Vote: | No vote yet. |
| Bytes: | 1002 |
Description:
OK, probably not that great, but I was depressed at the time, thinking about how many of my relationships have failed and how, for the most part, I never got the satisfaction of one last kiss...
One Last Kiss Before You Go

-------------------------------------------




Before you turn your back on me
And for good, walk out of my life,
Before that door closes behind you,
Can I get a kiss goodbye?
I want one last memory to hold
For those nights when I can't sleep.
One last image to envision,
As I pray you're thinking about me.
I know things got bad between us,
But can you doubt we were in love?
How could you ever think
You weren't the only one that I dreamt of?
I can forgive you for the things you said
When you told me you wanted to leave.
I can even forgive you for saying
Never again could you and I be.
But I can't ever forget
All the memories we made together,
Or all the times you used to hold me
And I would wish it'd last forever.
So I'm asking you just this one time,
Before the chance should pass,
For this one kiss before you go,
As this will be our last.





Submitted on 2005-05-21 11:05:48 Terms of Service / Copyright Rules
Submissions: [ Previous ] [ Next ]
1: >_<
2: I dunno...
3: meh!
4: Pretty cool
5: Wow!


||| Comments |||


59804


Be kind, take a few minutes to review the hard work of others <3
It means a lot to them, as it does to you.