[ Join Free! ]
(No Spam mail)


<<

|

>>
Submission Name: -Torn Into Pieces-

--------------------------------------------------------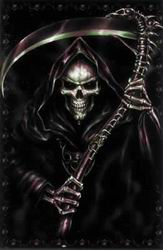 | | |
| --- | --- |
| Class/Type: | Poetry/Misc |
| Total Views: | 1097 |
| Average Vote: | No vote yet. |
| Bytes: | 771 |
Description:
Well, i need help with a title. I have a few in mind, but they kind of suck...Yea, let me know what you think of it in general...and ideas for a title would be nice too...
-Torn Into Pieces-

-------------------------------------------




I feel so weak.
I want to cry.
I scream.
Inside me,
I die.
The pain in my chest.
Choke...
I can't breathe.
Your face,
Fading away into darkness.
Your embrace,
Disappearing.
I can't feel you.
There is something pulling at me...
Drowning me in darkness.
Now I weep,
In a world with no light,
Forever searching for your love,
Your embrace.
Where is your hand to hold me?
And your heart to feed me?
To keep me alive.
You,
My love.
Find me.
Make me strong again.
Wipe away my tears.
Hold me.
Love me.
Bring me back out of darkness,
And make me whole again.





Submitted on 2005-08-04 12:51:36 Terms of Service / Copyright Rules
Submissions: [ Previous ] [ Next ]
1: >_<
2: I dunno...
3: meh!
4: Pretty cool
5: Wow!


||| Comments |||


69285


Be kind, take a few minutes to review the hard work of others <3
It means a lot to them, as it does to you.