[ Join Free! ]
(No Spam mail)


<<

|

>>
Submission Name: Immortal Forever More

--------------------------------------------------------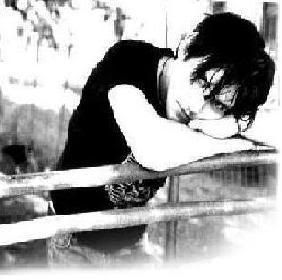 | | |
| --- | --- |
| Author: | Desser |
| ASL Info: | 21 |
| Elite Ratio: | 3.83 - 89/95/44 |
| Words: | 214 |

| | |
| --- | --- |
| Class/Type: | Poetry/Misc |
| Total Views: | 998 |
| Average Vote: | 2.0000 |
| Bytes: | 1359 |
Description:
Immortal Forever More

-------------------------------------------




The many years that have passed
are the only ones that share the heartache
that share the pain of loss
the pain of forever more guilt and anger
with only myself.

They spread in the early opening
hoping to cheer for the new life
but slowly drain to nothing byt the end.

The lost are never to return
but I forever linger in this world
where I am immortal
and never seem to die
never seem to disappear
never seem to fly away.

My fingers are numb to the earth
Nothing ever changes
the cold is warm
the hot is warm
I am neutral
neutral from others
neutral from life
neutral from fear.

The age never catches me
the human lasts 'til it's dawning
the plant falters by the ending of the season
and I am forever and nothing more.

I gain control of nothing
I take over nothing
the being of me is abstract
the feeling of me is nearly liquid
but I have no water
only the ground beneath my imaginary feet
is what I am missing.

Time is an essential
only the gifted ones pursue it
the life of it is secret
the heart of it is buried
in the core of the Earth.





Submitted on 2005-09-06 14:27:29 Terms of Service / Copyright Rules
Submissions: [ Previous ] [ Next ]
1: >_<
2: I dunno...
3: meh!
4: Pretty cool
5: Wow!


||| Comments |||


73356


Be kind, take a few minutes to review the hard work of others <3
It means a lot to them, as it does to you.