[ Join Free! ]
(No Spam mail)


<<

|

>>
Submission Name: The Art of Drowning Pt. II

--------------------------------------------------------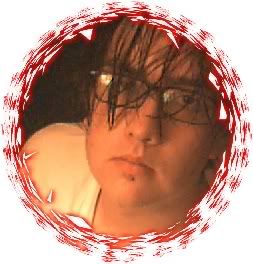 | | |
| --- | --- |
| Author: | Uriel |
| Elite Ratio: | 4.04 - 73/81/25 |
| Words: | 111 |

| | |
| --- | --- |
| Class/Type: | Poetry/Longing |
| Total Views: | 906 |
| Average Vote: | No vote yet. |
| Bytes: | 785 |
Description:
Ok, unlike part one, this is not an acrostic, but it follows the idea of drowning morecloselythat the first. Whereas the first part was a focusing on a 'first date' scenario, this part covers the break up. And before you ask, yes,it is about secks in the shower.
The Art of Drowning Pt. II

-------------------------------------------




Breaths quivering
beneath drenched hair,
as California Red
mingles through every
desiccated cell -
fruitless flavours still
grasping your lips
in hope of one more
playful sip.

Fingers frantically
pulling at mists -
swiftly diving through
ectoplasms of saturated
orga[ni]sms between
antique white tiles;
examining every inch
of bare skin: the teasing
tickles of immersing trickles.

Devoid of atmosphere -
cyclical drums
overpower light-headed
winces.
The mirror clears,
but the unforgiving
message still gazes back.
Behind that curtain is
so forlorn without you.





Submitted on 2005-09-20 16:36:58 Terms of Service / Copyright Rules
Submissions: [ Previous ] [ Next ]
1: >_<
2: I dunno...
3: meh!
4: Pretty cool
5: Wow!


||| Comments |||


75009


Be kind, take a few minutes to review the hard work of others <3
It means a lot to them, as it does to you.