The Well Of Life Hid In The Sand
| | |
| --- | --- |
| Author: | Car va g o |
| ASL Info: | 35/M/NY |
| Elite Ratio: | 7.84 - 180 /185 /45 |
| Words: | 70 |

| | |
| --- | --- |
| Class/Type: | Poetry /Love |
| Total Views: | 1575 |
| Average Vote: | No vote yet. |
| Bytes: | 423 |
Description:
---
I wrote this recently. I concider it a flexing of my metric muscles. Something that is not entirely natural to me. I have however solved some of the mysteries for myself. A special thanks to Sir Edward Dyer and Mr. Edmund Spencer for some very good advice (wink). You will of course note that it has a period feel to it. Oh, this is dedicated to my daughter Isabella.
The Well Of Life Hid In The Sand
---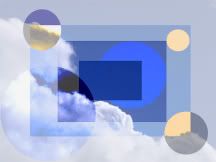 Her elfin face pressed next to mine
With sun-like warmth her touch divine
That in my arms her tender frame
I wrapped twice round with strength untamed
And in my cellar dark and dank
Anew grew roots of love that drank
The well of life hid in the sand
A treasure chest by pirates hand,
This fortune I bequeath to her
For all the joy her life has stirred.

Submitted on 2005-09-26 18:48:18
Terms of Service / Copyright Rules
Edit post
Comments
75651