[ Join Free! ]
(No Spam mail)


<<

|

>>
Submission Name: Face the Music

--------------------------------------------------------
| | |
| --- | --- |
| Author: | Ratboy |
| ASL Info: | 17/Male/South Slocan B.C. |
| Elite Ratio: | 5.17 - 50/73/22 |
| Words: | 67 |

| | |
| --- | --- |
| Class/Type: | Poetry/Passion |
| Total Views: | 1219 |
| Average Vote: | No vote yet. |
| Bytes: | 435 |
Description:
All the alliteration in this makes it fun to say out loud. I was listening to music through my computer headphones as I composed it. Enjoy!

Face the Music

-------------------------------------------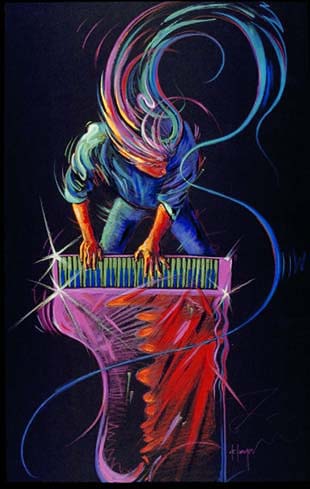 Pump my score uncut from Hell
To purge the liquid whispers
Playing from my pores

Now soak my heart in sweaty sound
The strings of life so sweet
As drums destroy the doors

Bedlam has my brain, I know
It bleeds a basic course
Of note by broken note

Together, take the tunnel deep
Where talk can never touch
And gravity can float






Submitted on 2005-10-13 16:36:03 Terms of Service / Copyright Rules
Submissions: [ Previous ] [ Next ]
1: >_<
2: I dunno...
3: meh!
4: Pretty cool
5: Wow!


||| Comments |||


77546


Be kind, take a few minutes to review the hard work of others <3
It means a lot to them, as it does to you.