[ Join Free! ]
(No Spam mail)


<<

|

>>
Submission Name: Belief In An Angel

--------------------------------------------------------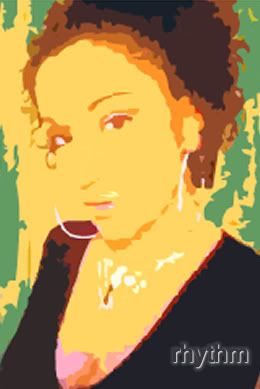 | | |
| --- | --- |
| Author: | Munchie_1226 |
| ASL Info: | 25/F/E.STL |
| Elite Ratio: | 4.49 - 1831/1834/185 |
| Words: | 284 |

| | |
| --- | --- |
| Class/Type: | Poetry/ |
| Total Views: | 1959 |
| Average Vote: | No vote yet. |
| Bytes: | 2132 |
Description:
I began musing on this when I read my sister's journal post this morning. About something I said a long time ago to her. I guess you can say she touched my poetic heart and mind this morning.

Sis...this one...in a way....is for you. Well, for us.

Sometimes it's hard to believe, hard to understand why things in our life are the way they are. But, sometimes, you overlook what you are provided with and choose not to value it.

Always have faith.

Much love.

Li Li
Belief In An Angel

-------------------------------------------




"If you are an angel,
Where are your wings?
Where is your dance,
And the songs you sing?

"Where is the halo,
That hangs on your head?
How many times have you knelt with me,
At the side of my bed?"

"Have you heard all my prayers?
If so, why no resolution?
Why do I still seem alone,
In a world filled with pollution?

"Where is my protection?
Where are the miracles you supply?
I try to live life with confidence,
But I am still hardly getting by."

"It's not that I've lost faith,
I want you to know I still believe.
Yet as you stand before me,
There's many things I can't perceive."

"So young my child,
Wanting to know so much.
I can't believe all this time,
You never felt my touch."

"The nights by your bed,
I held you while you cried.
Any affection you were missing,
I tried to provide."

"You question my halo,
My wings, song, and dance.
Questioned why,
Your life hasn't advanced."

"But open your eyes,
And accept what you see.
For God hears you speak,
And he knows you believe."

"He's given you health,
A life, and even a child.
He's been there through your tears,
And every time you've smiled."

"You're protected from evil,
Your miracles are before you each day.
More will come in your future,
If you continue to pray."

"I am with you always,
Never will I leave your side.
When you can't see me stand before you,
It's in your heart I reside."





Submitted on 2005-10-24 10:04:19 Terms of Service / Copyright Rules
Submissions: [ Previous ] [ Next ]
1: >_<
2: I dunno...
3: meh!
4: Pretty cool
5: Wow!


||| Comments |||


78615


Be kind, take a few minutes to review the hard work of others <3
It means a lot to them, as it does to you.