[ Join Free! ]
(No Spam mail)


<<

|

>>
Submission Name: Enter My World

--------------------------------------------------------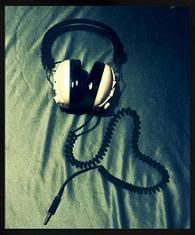 | | |
| --- | --- |
| Author: | lifeNsoul1224 |
| ASL Info: | 17/F/ Michigan |
| Elite Ratio: | 3.22 - 182/159/60 |
| Words: | 171 |

| | |
| --- | --- |
| Class/Type: | Poetry/Dark |
| Total Views: | 655 |
| Average Vote: | No vote yet. |
| Bytes: | 1153 |
Description:
Enter My World

-------------------------------------------




When everything is silent
The world is dead and gone
I find my true happiness
Something that leaves at dawn

Because during the day I see it
The hustle and bustle of the world
Everything seems so wrong
Iím just that sad and lonely girl

Looking in through something else
Through a big glass door
Isolated from everything
In my own little world

At night everything changes
Everyone is dead
Eyes closed tight shut
Dreams fill their head

I love night so much
Because everyone enters my world
Hustle and bustle gone
No longer the sad and lonely girl

You donít have to hear it
The problems during the day
Because at night everything is dead
Night makes it go away

Itís not just the dark
Or the quietness of it
Itís the problems that cease to be
And nothings a secret

Because the dreams that fill your head
Are technically not real
But everything is perfect
And no one ever feels






Submitted on 2005-11-17 13:14:06 Terms of Service / Copyright Rules
Submissions: [ Previous ] [ Next ]
1: >_<
2: I dunno...
3: meh!
4: Pretty cool
5: Wow!


||| Comments |||


81378


Be kind, take a few minutes to review the hard work of others <3
It means a lot to them, as it does to you.