[ Join Free! ]
(No Spam mail)


<<

|

>>
Submission Name: clashes. >ripped

--------------------------------------------------------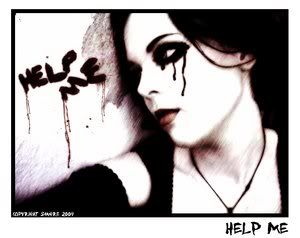 | | |
| --- | --- |
| Author: | wilted_ |
| ASL Info: | 20/f/singapore |
| Elite Ratio: | 5.22 - 138/110/29 |
| Words: | 112 |

| | |
| --- | --- |
| Class/Type: | Poetry/Misc |
| Total Views: | 1145 |
| Average Vote: | No vote yet. |
| Bytes: | 841 |
Description:
jus a quickie poem in btwn studying for my last paper. comments are appreciated
clashes. >ripped

-------------------------------------------




And this is how we choose
to end it.
Almost six years
and a lapse in time,
this is how it ends -
with a prolonged pause that
can neither forward
nor rewind.

<< >>

neither forward
nor rewind.

My negativity breeds
your intolerance;
and your nonchalence
seemingly demands
reciprocation.
you see, I tend to discard
my relationships in a
trash heap of
dented cans -

imperfect.

<< >>

neither.

These are random arrangements of
alphabets into
words -
miscommunicated,
eclipsing
the intervals of
our unyielding silence.

<< >>





Submitted on 2005-11-24 12:30:52 Terms of Service / Copyright Rules
Submissions: [ Previous ] [ Next ]
1: >_<
2: I dunno...
3: meh!
4: Pretty cool
5: Wow!


||| Comments |||


82190


Be kind, take a few minutes to review the hard work of others <3
It means a lot to them, as it does to you.