[ Join Free! ]
(No Spam mail)


<<

|

>>
Submission Name: A poem for you

--------------------------------------------------------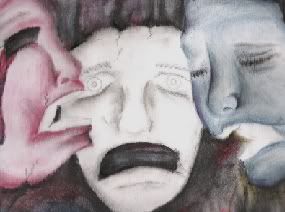 | | |
| --- | --- |
| Author: | cannibal |
| ASL Info: | 18/f/MO usa |
| Elite Ratio: | 3.88 - 47/47/15 |
| Words: | 141 |

| | |
| --- | --- |
| Class/Type: | Random Thoughts/Friendship |
| Total Views: | 862 |
| Average Vote: | No vote yet. |
| Bytes: | 756 |
Description:
it does not ryme I know. And there most likely is a lot of errors. One of my firends wanted me to write a poem discribing how I feel about him. I couldn't put how I feel into words. So I just put my thoughts down. I know it sucks but oh well.
A poem for you

-------------------------------------------




Let me dabble down some words
A pin can not write what this mind thinks of you
Let me cup the strange forms in my hand and feed them to you
Maybe then the ink will not taint the meaning

No words can describe
Maybe sounds can amplify your meaning to me
But even then it would be to loud to bare

The dictionary does not hold a word for it
No language can describe it
I think that they should create a word for you
And then maybe
Just maybe it would give some meaning
But my friend for now you are just a thought that can not be heard
Can not be written
So I will think
Un till they find a suitable way to define a person like you.





Submitted on 2005-12-13 13:26:06 Terms of Service / Copyright Rules
Submissions: [ Previous ] [ Next ]
1: >_<
2: I dunno...
3: meh!
4: Pretty cool
5: Wow!


||| Comments |||


84314


Be kind, take a few minutes to review the hard work of others <3
It means a lot to them, as it does to you.