[ Join Free! ]
(No Spam mail)


<<

|

>>
Submission Name: first snow

--------------------------------------------------------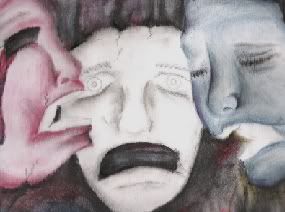 | | |
| --- | --- |
| Author: | cannibal |
| ASL Info: | 18/f/MO usa |
| Elite Ratio: | 3.88 - 47/47/15 |
| Words: | 81 |

| | |
| --- | --- |
| Class/Type: | Random Thoughts/Happy |
| Total Views: | 999 |
| Average Vote: | No vote yet. |
| Bytes: | 373 |
Description:
Short yes i know. But I like it, it is one of my happy ones and i usually never write happy poems, or thoughts. Tell me what cha think.
first snow

-------------------------------------------




A vision of the past, I see it there. And I relies that happiness is near. I notice the smell and it clogs my brain with child hood laughter and family. The smell of the winter air. So cold and yet so warm to the mind. Snow flakes fall on my dark brown hair, a smile as white as the snow. When I am out there there is no more thought, no pain seeps in, I am a child again.





Submitted on 2005-12-16 16:59:28 Terms of Service / Copyright Rules
Submissions: [ Previous ] [ Next ]
1: >_<
2: I dunno...
3: meh!
4: Pretty cool
5: Wow!


||| Comments |||


84719


Be kind, take a few minutes to review the hard work of others <3
It means a lot to them, as it does to you.