[ Join Free! ]
(No Spam mail)


<<

|

>>
Submission Name: Dignity or Despair

--------------------------------------------------------
| | |
| --- | --- |
| Author: | CaramelCandy |
| ASL Info: | 37 Female NYC |
| Elite Ratio: | 6.07 - 118/144/57 |
| Words: | 103 |

| | |
| --- | --- |
| Class/Type: | Poetry/Misc |
| Total Views: | 1093 |
| Average Vote: | No vote yet. |
| Bytes: | 782 |
Description:
Author's Comments:
"History inevitably repeats, but it's in our power to change the course of it!
"
Dignity or Despair

-------------------------------------------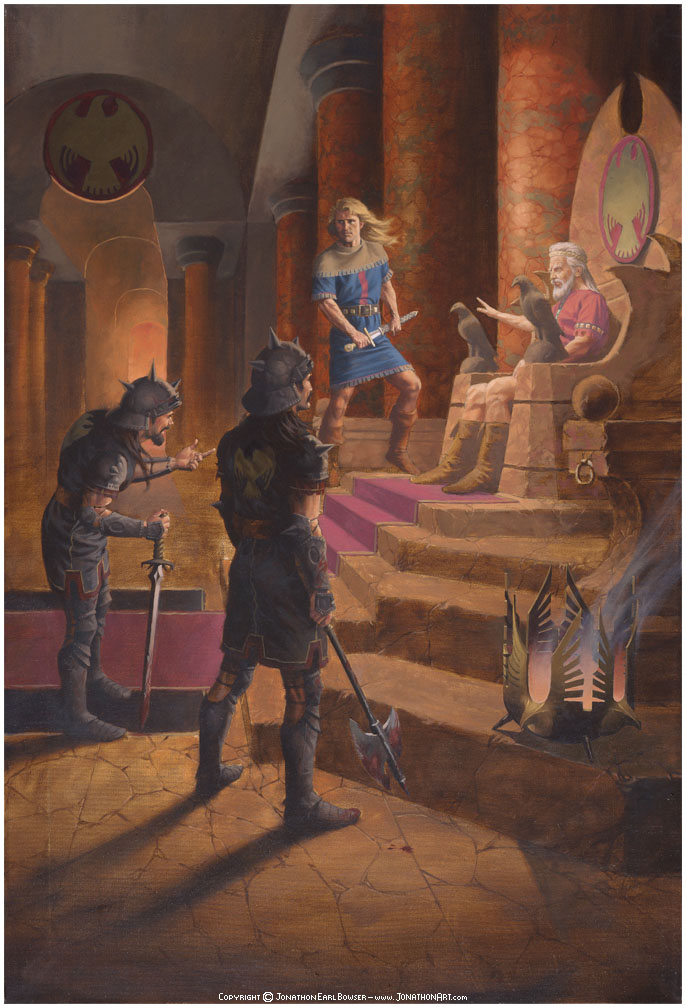 To the Art of Writing

Is it not the Shakespearean theme?
We plagiarize his feather ink pen
Of sour emotions twisted in play;
Quarrels of love devoured by treason.

'Tis brothers rivaling for greed.
Castle 'gainst castle; King versus king.
Where lies honour; forgiveness or sin?
"Romeo and Juliet" a paradoxical causatum.

Othello, Ophelia, the Queen betrayed;
"An act of dignity or despair?"
Hear, his merciless feather ink pen!
Bow in awe; stand up and applaud!

Shall we imitate such overplayed truism?
Scour in verbiage....
Lest we are...
Haunted and plagued!

© Saby J.R., All Rights Reserved





Submitted on 2005-12-18 22:33:04 Terms of Service / Copyright Rules
Submissions: [ Previous ] [ Next ]
1: >_<
2: I dunno...
3: meh!
4: Pretty cool
5: Wow!


||| Comments |||


84941


Be kind, take a few minutes to review the hard work of others <3
It means a lot to them, as it does to you.