[ Join Free! ]
(No Spam mail)


<<

|

>>
Submission Name: Perspective

--------------------------------------------------------
| | |
| --- | --- |
| Author: | Ratboy |
| ASL Info: | 17/Male/South Slocan B.C. |
| Elite Ratio: | 5.17 - 50/73/22 |
| Words: | 150 |

| | |
| --- | --- |
| Class/Type: | Poetry/Misc |
| Total Views: | 1234 |
| Average Vote: | No vote yet. |
| Bytes: | 1134 |
Description:
Take it as you will.
Perspective

-------------------------------------------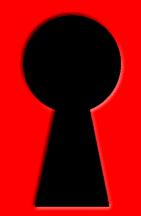 Now focus

Smudge all that surrounds
Compressed to non-arresting hues
Forget the fog about the supple iris
Throttled, choked to pinpoint
Never mind the bruise
And clear the way for center frame
Its beaming mass of calloused acts
Of tumours cancerous and glowing
Oozing, sick and growing up
To upside down confusion
Needing nourishment
And moving ever closer
Spitting shards of venom
Raging heat and menacing
While threatening the atmosphere
The background and the hemisphere
Its tongue the only sound you hear

Now blink

Suddenly you're conscious
Feel your lashes grapple
Sweep against the metal frame
So close it nearly gags you
Stray away your mindful eye
Allow for fresher light to play
From suffocation to elation
Tunnel vision opened wide
To watch removed in contemplation
Backed against a wall
The door appears so small
The vision through the keyhole
Falls and blurs in tones, away






Submitted on 2006-01-04 23:53:15 Terms of Service / Copyright Rules
Submissions: [ Previous ] [ Next ]
1: >_<
2: I dunno...
3: meh!
4: Pretty cool
5: Wow!


||| Comments |||


86489


Be kind, take a few minutes to review the hard work of others <3
It means a lot to them, as it does to you.