[ Join Free! ]
(No Spam mail)


<<

|

>>
Submission Name: Glass Heart

--------------------------------------------------------
| | |
| --- | --- |
| Author: | Autum-Moon |
| ASL Info: | 15/Female/drowing |
| Elite Ratio: | 3.22 - 284/165/29 |
| Words: | 63 |

| | |
| --- | --- |
| Class/Type: | Poetry/ |
| Total Views: | 1872 |
| Average Vote: | 5.0000 |
| Bytes: | 395 |
Description:
This was something I tought about. How it is so easy to brake a heart, just as it is so easy to brake glass. So I compared the two and got this poem. Hope you enjoy it, tell me what you think and what I can change.
Glass Heart

-------------------------------------------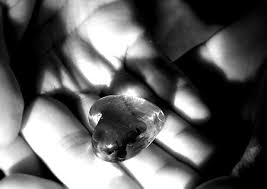 This one pure thing,
the one thing that matters.
To the floor it falls,
in pieces it shatters.

This beautiful thing,
that once exists,
Had many times before pumped blood,
to these scared up wrists.

Like glass it shattered,
Right from the start.
All in pieces,
lays the innocent heart.






Submitted on 2006-01-09 11:18:53 Terms of Service / Copyright Rules
Submissions: [ Previous ] [ Next ]
1: >_<
2: I dunno...
3: meh!
4: Pretty cool
5: Wow!


||| Comments |||


86913


Be kind, take a few minutes to review the hard work of others <3
It means a lot to them, as it does to you.