[ Join Free! ]
(No Spam mail)


<<

|

>>
Submission Name: Continuity

--------------------------------------------------------
| | |
| --- | --- |
| Author: | KimmyMim |
| Elite Ratio: | 4.4 - 223/303/117 |
| Words: | 13 |

| | |
| --- | --- |
| Class/Type: | Haiku/Nature |
| Total Views: | 860 |
| Average Vote: | No vote yet. |
| Bytes: | 87 |
Description:
Poetry dot com provides an opportunity to participate in their Haiku contest. They share an inspirational picture and you whip something up. So...I was making it a daily habit...hoping to win the hundred bucks! How shocked I was to find that I qualified within the winning time frame...and was actually chosen as the winner! It wasn't until they sent me an e-mail to confirm my addy et al, that I discovered...no...it wasn't a hundred bucks at all...it was...of all things...a mouse pad! LOLOL! The hundred bucks was for another contest. Oh well...they did imprint my Haiku on it! Thought I'd share...along with the inspirational picture...
Continuity

-------------------------------------------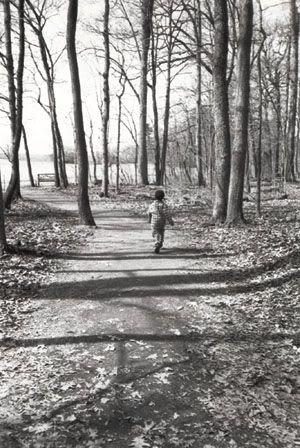 As the shallow wind
whispers through the vacant wood,
time continues on.





Submitted on 2006-01-19 13:35:52 Terms of Service / Copyright Rules
Submissions: [ Previous ] [ Next ]
1: >_<
2: I dunno...
3: meh!
4: Pretty cool
5: Wow!


||| Comments |||


88097


Be kind, take a few minutes to review the hard work of others <3
It means a lot to them, as it does to you.
It's been a while written by Sharati_hottie
Pressure written by hybridsongwrite
In My Head written by faideddarkness
To the King written by HisNameIsNoMore
Pain, an elixir. written by Ramneet
The Promise written by annie0888
Once Again written by krs3332003
Linger written by saartha
One Thing written by Wolfwatching
Munyonyo written by expiring_touch
Life changes in a moment written by Ramneet
Summer Nights written by ollie_wicked
Song written by Daniel Barlow
Red Barn written by rev.jpfadeproof
Date night written by expiring_touch
Hopelessly Blind written by ForgottenGraves
Trails written by Daniel Barlow
102.3 written by rev.jpfadeproof
Ten Poems written by Wolfwatching
Bee Keeper written by endlessgame23
In the Mouth of Elysium written by HisNameIsNoMore
May 31 2018 written by Chelebel
The Song on Your Guitar written by SavedDragon
Wasps written by Wolfwatching
Sunset written by rev.jpfadeproof
Be Free written by hybridsongwrite
It's Night Now written by RisingSon
To written by SavedDragon
4th Season of Vivaldi written by HisNameIsNoMore
Love Can Be... written by HAVENSMITH92