Monsoon
| | |
| --- | --- |
| Author: | Sacred Sindy |
| ASL Info: | 30 female in Portland, Or |
| Elite Ratio: | 6.36 - 151 /128 /34 |
| Words: | 61 |

| | |
| --- | --- |
| Class/Type: | Poetry /Love |
| Total Views: | 1674 |
| Average Vote: | 5.0000 |
| Bytes: | 406 |
Description:
---
mon·soon
1. A wind system that influences large climatic regions and reverses direction seasonally.
2.a. A wind from the southwest or south that brings heavy rainfall to southern Asia in the summer.
b. The rain that accompanies this wind.


in this poem i compare my lover to the monsoons. that is why it is under the love category.

tell me what ya think please. grammar, punctuation, comments and critique.

Art work done by: Ellen Wagener "Monsoon", 2004 pastel on paper
Monsoon
---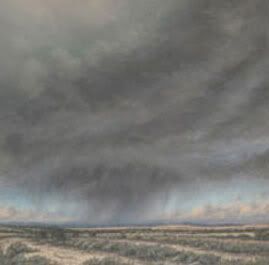 The winds of your wisdom carried you into my mind.
Monsoon;
Whirlwind of thoughts,
Storm of you.

The winds of your wonder carried you into my heart.
Monsoon;
Waves of emotions,
Stirred by you.

The winds of your warmth carried you into my soul.
Monsoon;
Wasteland now fruitful,
So full of you.


Submitted on 2006-03-10 23:57:24
Terms of Service / Copyright Rules
Edit post
Comments
94592