[ Join Free! ]
(No Spam mail)


<<

|

>>
Submission Name: Pole Dancer

--------------------------------------------------------
| | |
| --- | --- |
| Author: | wewak11 |
| Elite Ratio: | 3.8 - 3436/3630/329 |
| Words: | 99 |

| | |
| --- | --- |
| Class/Type: | Poetry/Friendship |
| Total Views: | 2151 |
| Average Vote: | No vote yet. |
| Bytes: | 723 |
Description:
Pole Dancer

-------------------------------------------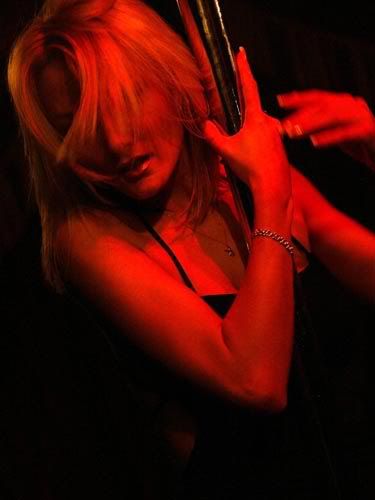 Why chew crayons, Rebecca?
Is there not one pith-helmeted hunter
bold enough to safari into
that defoliated jungle?

Sugar and spice melts to caramel
as you lick the wooden spoon
ducking and weaving
to the beaterís rhythm.

Sleep-deprived and swooning
dreaming of ball gowns
and magnolia blossoms
in Taraís orchard.

Oak tree swings and ponds
spinning tops and jack-in-box
gather fairy dust
on the far side of the glass.

The leaves rustle as you
climb that shining birch.
Defy the beat in your head
ride away from the see-saw
on a colored horse.






Submitted on 2006-04-08 20:08:47 Terms of Service / Copyright Rules
Submissions: [ Previous ] [ Next ]
1: >_<
2: I dunno...
3: meh!
4: Pretty cool
5: Wow!


||| Comments |||


98429


Be kind, take a few minutes to review the hard work of others <3
It means a lot to them, as it does to you.